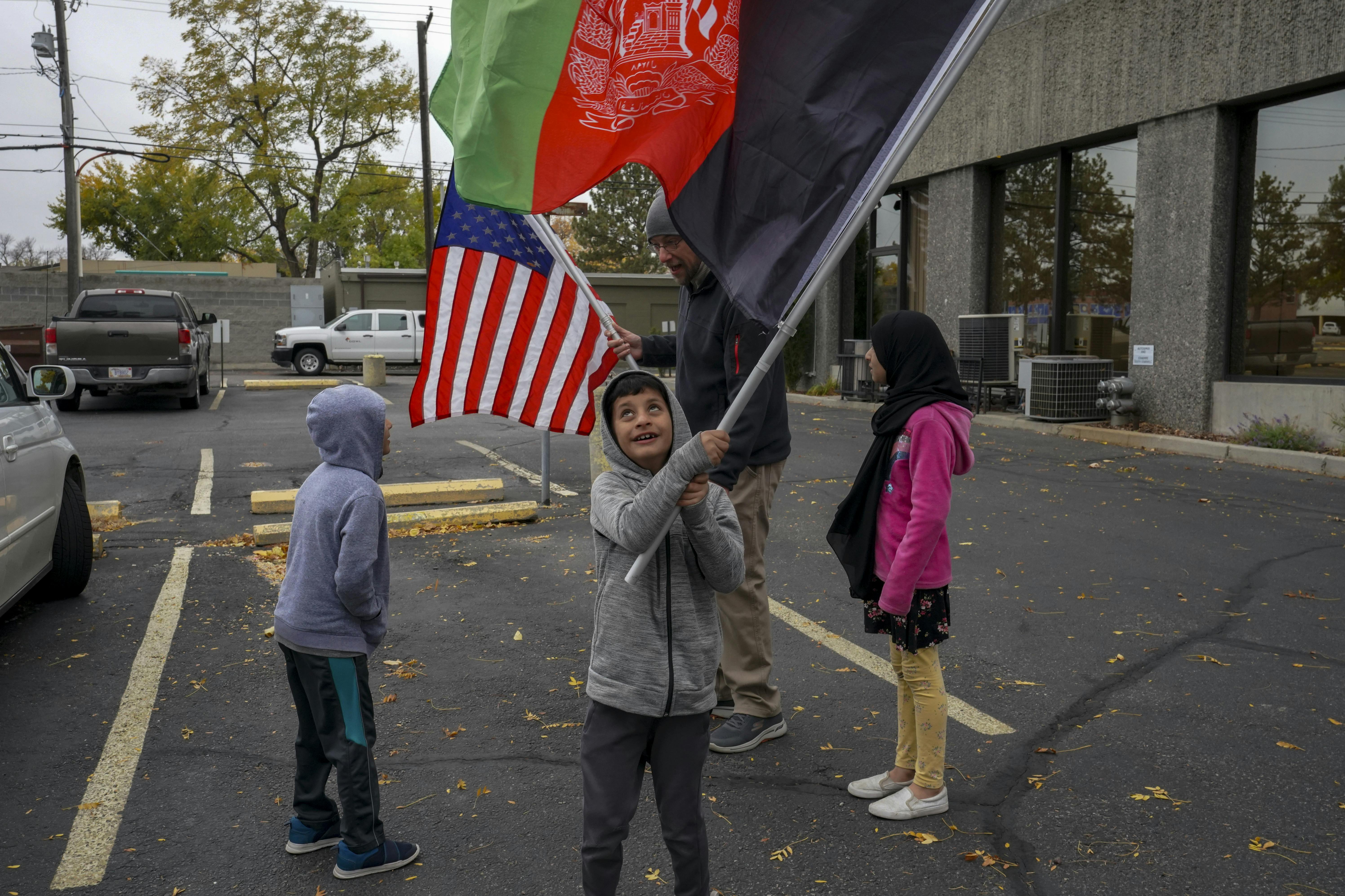 As the government scrambles to put together final touches on a bill to fund the government, the fate of countless Afghans hangs in the balance.

Tens of thousands of Afghan evacuees residing in the U.S. remain in limbo, without a certain path to permanent residency. Even more Afghan allies have been left behind since the U.S. military withdrawal last August.
Advocates have spent the better part of about a year and a half lobbying for the Afghan Adjustment Act, a bill that would expand the special immigration visa program to include previously omitted groups of people who aided the U.S. military, establish pathways to resettle allies still trapped in Afghanistan, and provide a pathway to permanent legal residency for the tens of thousands of evacuees now in the U.S. Advocates now seek to attach the bill to the government's omnibus spending package.
The bill boasts bipartisan support in both chambers of Congress but has stalled for months, to much-warranted frustration. "Afghans have been let down by the entirety of this war," said Arash Azizzada, co-founder of Afghans for a Better Tomorrow.
It took one year for Congress to even introduce the Afghan Adjustment Act, but it was produced promisingly, with bipartisan support out of the gates. But five months later, Congress has not included the bill in the continuing resolution or the defense spending bill, nor has it just passed the bill on its own. Even before the act was a standalone bill, advocates lobbied Congress to attach the measures to a May Ukraine-focused spending bill to no avail.
Despite bipartisan support in both chambers, the bill still falls short of a guaranteed filibuster-proof majority. This week, The Wall Street Journal editorial board endorsed the bill, and numerous other senators came out in support of the act: Republicans Roger Wicker and Jerry Moran and Democrats Patrick Leahy and Jeanne Shaheen. All this signals the last-second momentum that could perhaps finally push the legislation over the top—not a moment too soon.
On Thursday, the Senate passed another one-week continuing resolution to keep the government afloat through December 23. Final spending allocations for the government omnibus are said to be unveiled as soon as Monday.

"If there's a failure to keep the promise to Afghans, it will be a bipartisan failure. Both parties own what comes next," said Azizzada.