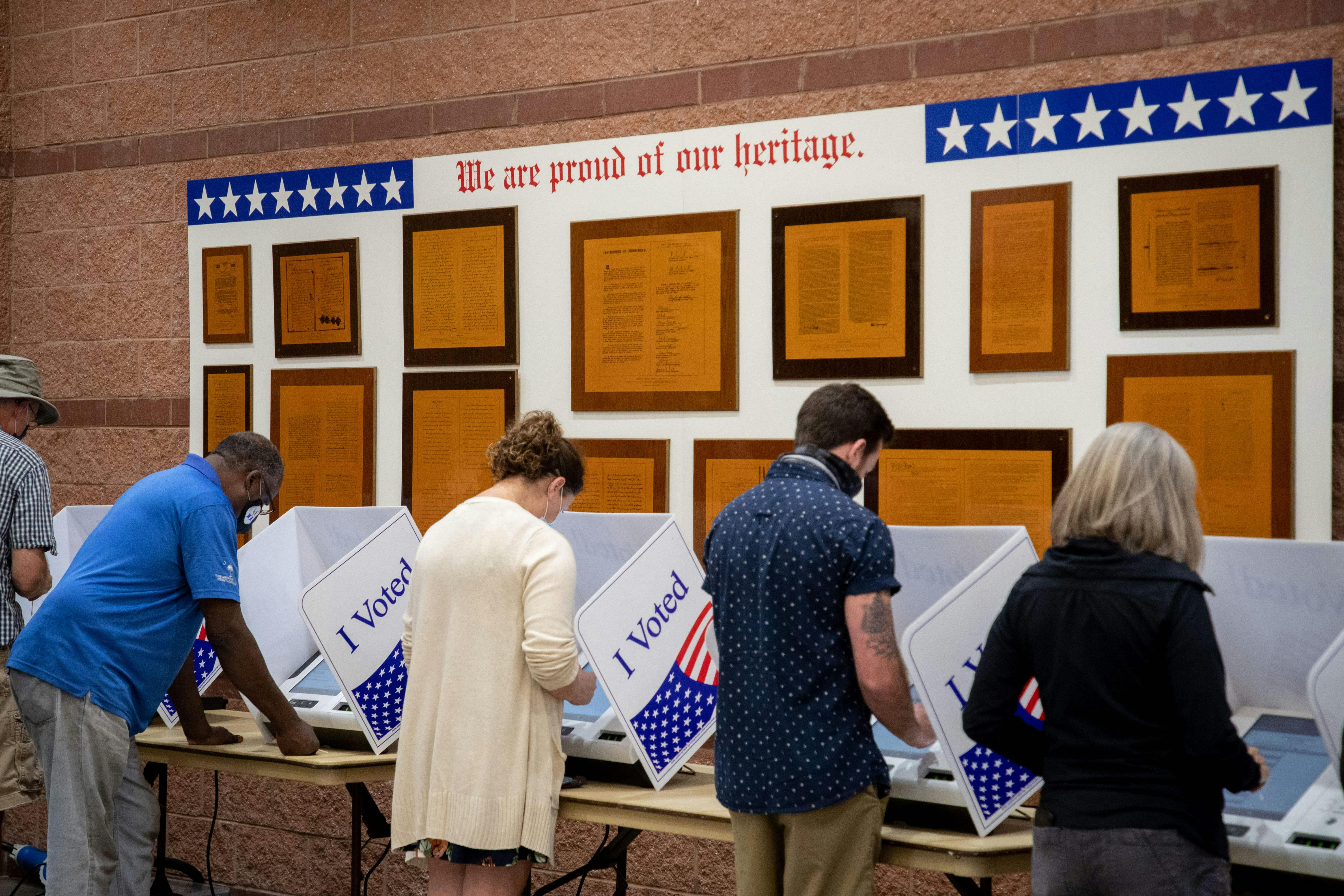 On Friday, the Democratic National Committee's Rules and Bylaws Committee voted to make South Carolina the first state on the presidential primary calendar. South Carolina would replace Iowa, which has hosted the first presidential nominating contests for 50 years.
The upheaval of the nominating calendar comes largely from an effort spearheaded by President Joe Biden to readjust the order, ostensibly to make the primaries more demographically representative of the nation.
Per Biden's recommendations, the DNC ordered Nevada and New Hampshire to concurrently vote second, three days after South Carolina, with Georgia to follow the week after, and Michigan to round out the first five contests two weeks after Georgia.
The proposal will still need to be approved by the full DNC at a meeting that will take place early next year, but as of now it seems unlikely to fail.
House Majority Whip Jim Clyburn, South Carolina's only congressional Democrat (whose endorsement of Biden helped generate a media storm during the primaries), said the move to prioritize South Carolina was apparently a surprise. "I didn't ask to be first," he said. "It was his idea."
"He knows what South Carolina did for him, and he's demonstrated that time and time again, by giving respect to South Carolina," Clyburn said.
DNC Chair Jaime Harrison of South Carolina echoed Clyburn, saying he did not know Biden was recommending South Carolina to lead the presidential nomination calendar until Thursday evening. He claimed to want the process to play out without his influence.
"Folks, the Democratic Party looks like America," he said. "This proposal reflects the best of our party as a whole, and it will continue to make our party and our country stronger."