Neesa Devgan, daughter of Ajay Devgan and Kajol, always remains in the limelight, but this time she is in discussion about her New Year celebrations. Everyday new pictures and videos of Neesa Devgan are coming out, which are becoming very viral. Now some more pictures of Neesa Devgan have come to the fore, in which she is partying with other friends including Punjabi singer Guru Randhawa.

Recently a video of Nysa Devgn was revealed, in which she was seen dancing with a glass in her hand. In the video, it was being claimed that there was liquor in Neesa Devgan's glass and for this reason some 'knowledgeable people' started questioning Neesa's upbringing. Due to this video, some people also made lewd comments on Neesa Devgan.

Nysa Devgan New Year Party: Nysa Devgan reached Dubai to celebrate New Year, pictures with Orhaan went viral
Neesa Devgan showed killer style in the party
Nysa Devgan is currently in Dubai and she is not leaving a single chance to make these festive moments memorable. In the latest pictures of New Year Celebration, Neesa Devgan is seen with best friend Orhaan. Neesa is often seen in parties with Orhaan. Nysa was accompanied by Guru Randhawa and Suniel Shetty's son Ahan Shetty, who was also present with girlfriend Tanya Shroff.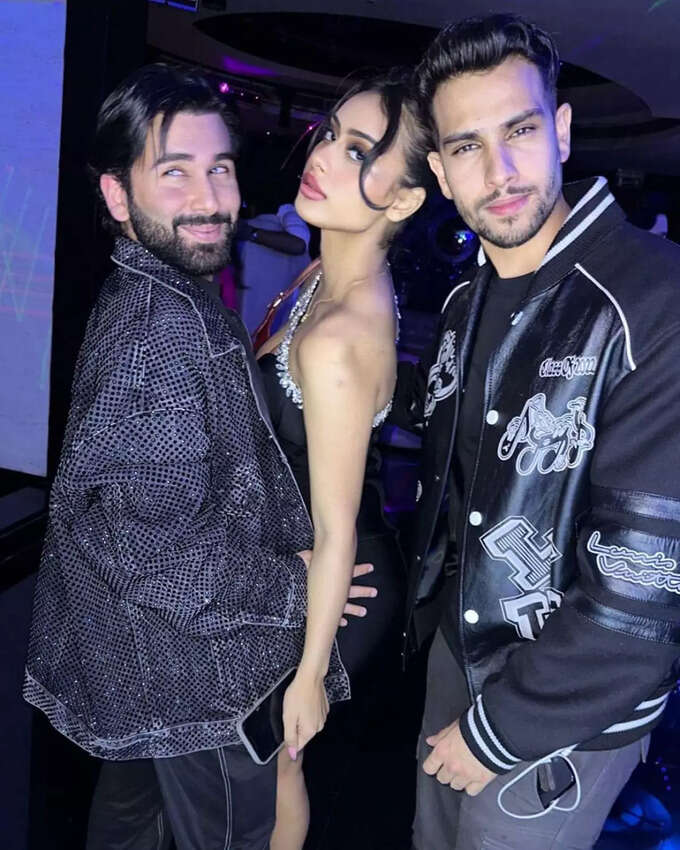 Nysa Devgan: When Nysa Devgan was seen swinging in the party, questions were raised on Kajol's upbringing, fans said – 'This is tally ..'
Guru Randhawa and Sunil Shetty's son Ahaan is also a part of the party.
Ahan Shetty's sister Athiya Shetty was also present in Dubai to ring in the New Year with boyfriend and cricketer KL Rahul. Everyone had a lot of fun together and also danced. Ori has shared the pictures of this party on his Instagram account. He has also shared a video, in which Neesa Devgan is seen going to a nightclub with all her friends in a car.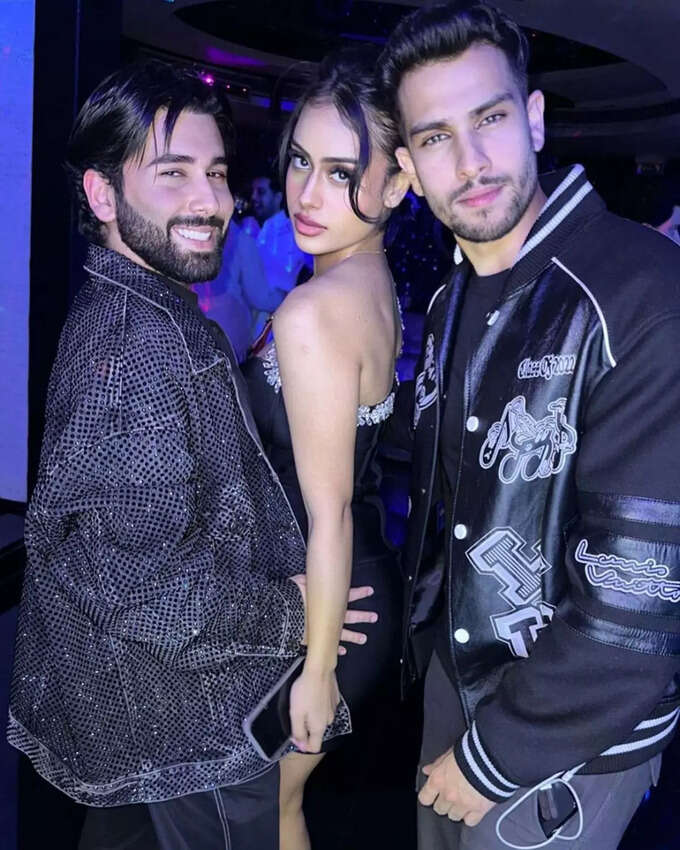 Ajay Devgan said this on acting debut
Neesa Devgan is currently studying in Switzerland and has no plans to enter Bollywood. Ajay Devgan has also said many times that Neesa is still studying and he does not know whether Neesa wants to enter acting or not. Ajay Devgan had also said that if Neesa wants to enter acting, he will definitely support her.

Nysa Devgan: 'Doing over acting is necessary…?' Neesa Devgan showed her attitude by looking at the camera, video of Christmas party went viral
Discussion of Neesa's transformation
Even though Neesa Devgan's Bollywood plans are not concrete yet, she always remains in the limelight. He has a strong fan following on social media. Sometime back, Neesa Devgan created a lot of buzz for her glamorous transformation. Everyone was surprised to see his changed look and avatar. It was even claimed that Neesa Devgan has resorted to surgery to change her look.

The post Neesa Devgan celebrated New Year with Guru Randhawa and friends in Dubai, created a lot of fun in the club appeared first on The Alike.