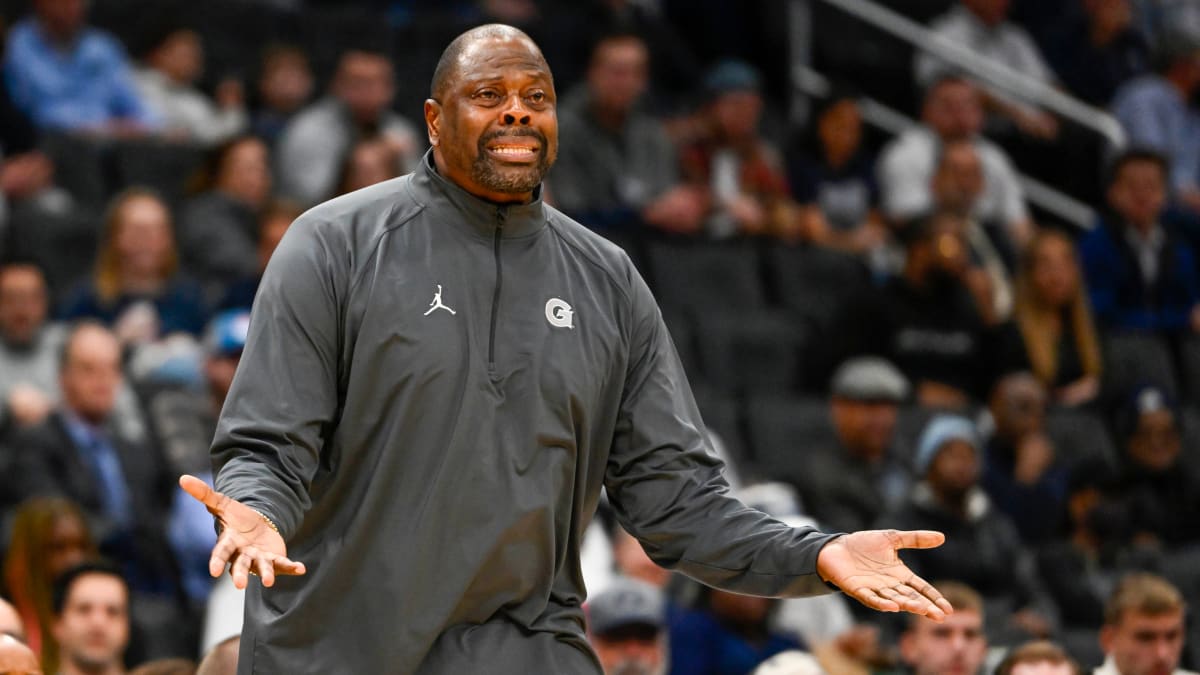 Georgetown is off to a 5–11 start this season and is winless in conference play.
View the original article to see embedded media.
During Patrick Ewing's remarkable college playing career, the dominant center guided Georgetown to four NCAA tournament appearances, three trips to the national championship game and one title. Now in his sixth year as the team's coach. the program is a long way from those more successful days.
The Hoyas fell to Villanova on Wednesday, 73–57, at home, running the program's Big East losing streak to a record 25 games. The team lost its final conference game of the 2020-21 campaign before going 0–19 in league games last season. Wednesday's defeat dropped Georgetown's mark to 5–11 overall and 0–5 in the Big East.
After the game, Ewing was asked about his future with the program, and offered a straighforward reply geared at staying the course.
"I'm here to talk about the game. My future is my future," Ewing said. "I'm here to be the head coach at Georgetown until the president or the board decide for me to move on. Until that time—a friend of mine sent me a quote today: 'It's not how many times you get knocked down, it's how many times you get up.' We got knocked down, so all we're gonna do is keep on getting up."
Earlier in the day, Georgetown athletic director Lee Reed released a statement acknowledging the team's current "challenging and frustrating time," insisting that Ewing was committed to seeing the program through to better days.
"We recognize this is a challenging and frustrating time for the men's basketball team and our fans," Reed said. "Coach Ewing understands that it is imperative to get the program back on track and no one is more committed than he is to making that happen."
Ewing was hired ahead of the 2017-18 season, and has led the team to just one NCAA tournament appearance. That took place in '21, when the Hoyas finished the regular season at 9–12 before rallying to a surprise Big East tournament title. Overall, the Hoyas are 73–94 under Ewing, and 26–66 in conference play.