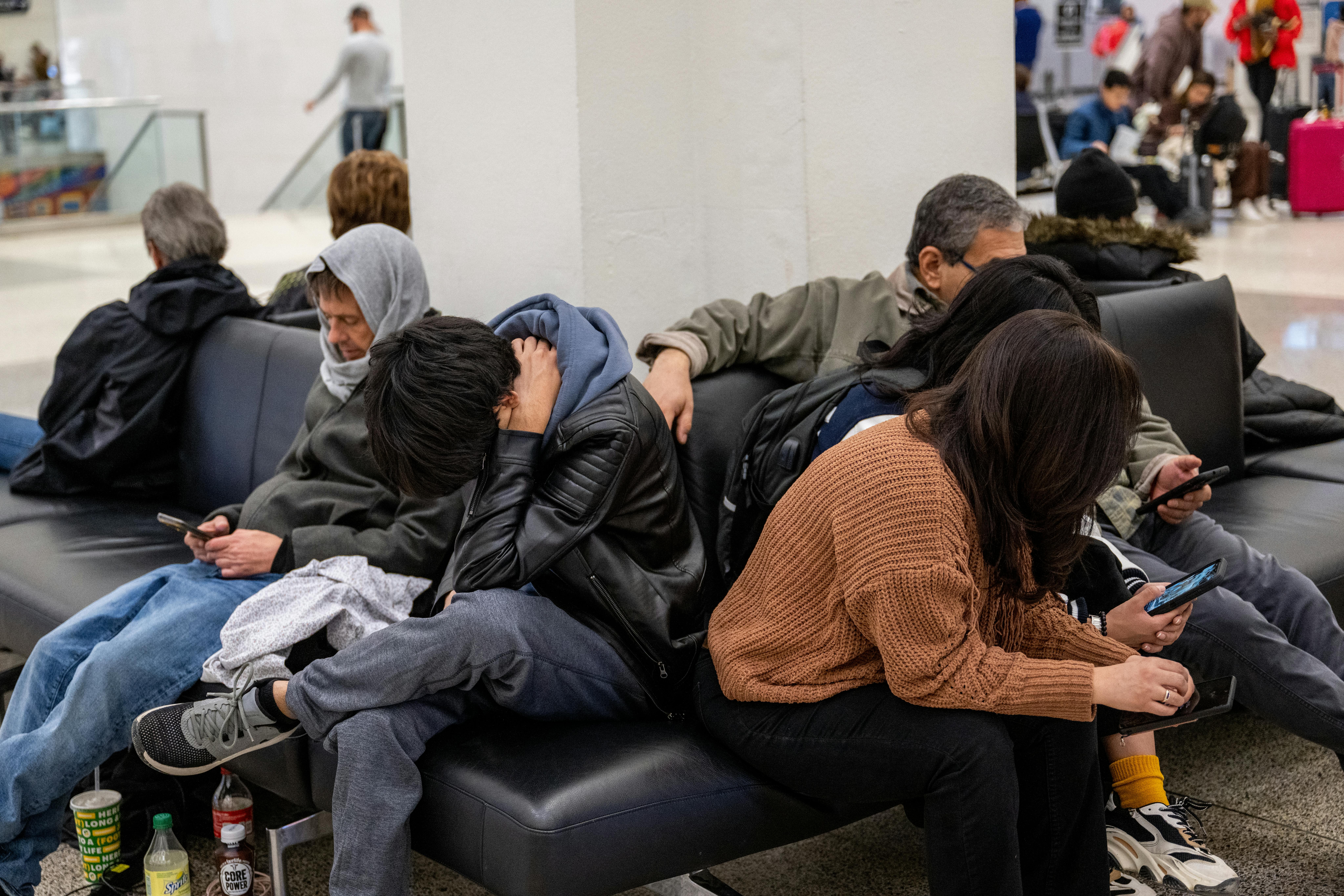 The massive winter storm that battered the country over the weekend hasn't just snowed under half of the United States. The airline industry is also on ice: Thousands of flights have been canceled, and although air travel is slowly returning to normal, one carrier in particular—Southwest Airlines—is struggling hard to unmuddle itself.
Southwest canceled 63 percent of its scheduled Tuesday flights and has already canceled 62 percent of its flights for the following day, according to flight tracker FlightAware. Reports abound of hours-long waits in customer service lines, people sleeping in airports waiting to get rerouted, and suitcases piling up at the airline's desks.
But these recent snafus can't be entirely pinned on the inclement weather—it's the absolutely shambolic state of Southwest's inner workings that are actually to blame. Many airlines lacked sufficient staff for the holiday weekend, but Southwest also hurt itself by not blocking out enough turnaround time between flights, a FlightAware spokesperson explained to CNN.
The president of the Southwest flight attendants' union also told CNN that they have not been able to get in touch with their bosses at the airline. Both Southwest's manpower and internal communication issues are partly due to its outdated crew scheduling system, according to a member of the flight crew on a British Airways plane, who goes by the Twitter name @JustAnother_Ben.
An aviation watchdog that goes by the Twitter handle @JonNYC shared an internal memo from Southwest's vice president of ground operations Chris Johnson. In the memo, Johnson declared a state of operational emergency at the Denver International Airport and said employees would be fired for calling in sick without a doctor's note, requesting personal time off, or refusing to work now-mandatory overtime.
The president of the Southwest Airlines Pilots Association, Casey Murray, told CNN that these problems have been going on for nearly two years. Winter Storm Elliot appears to be merely the straw that finally broke the camel's back.
"These sorts of meltdowns occur on a much more regular basis and it really just has to do with outdated processes and outdated IT," Murray said. "It's phones, it's computers, it's processing power, it's the programs used to connect us to airplanes—that's where the problem lies, and it's systemic throughout the whole airline."