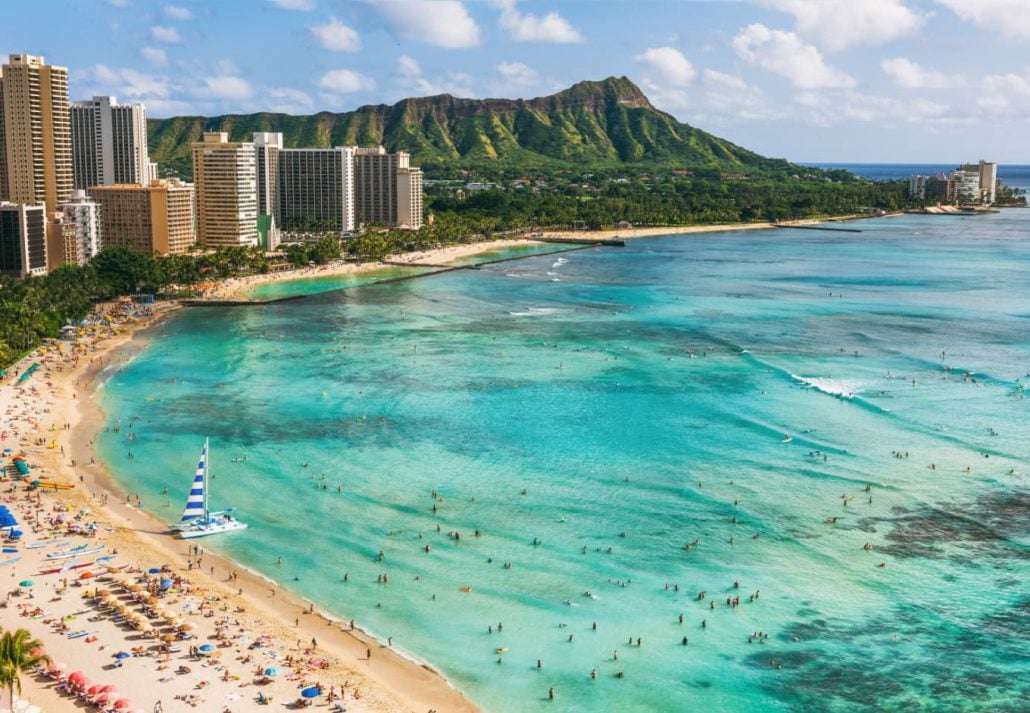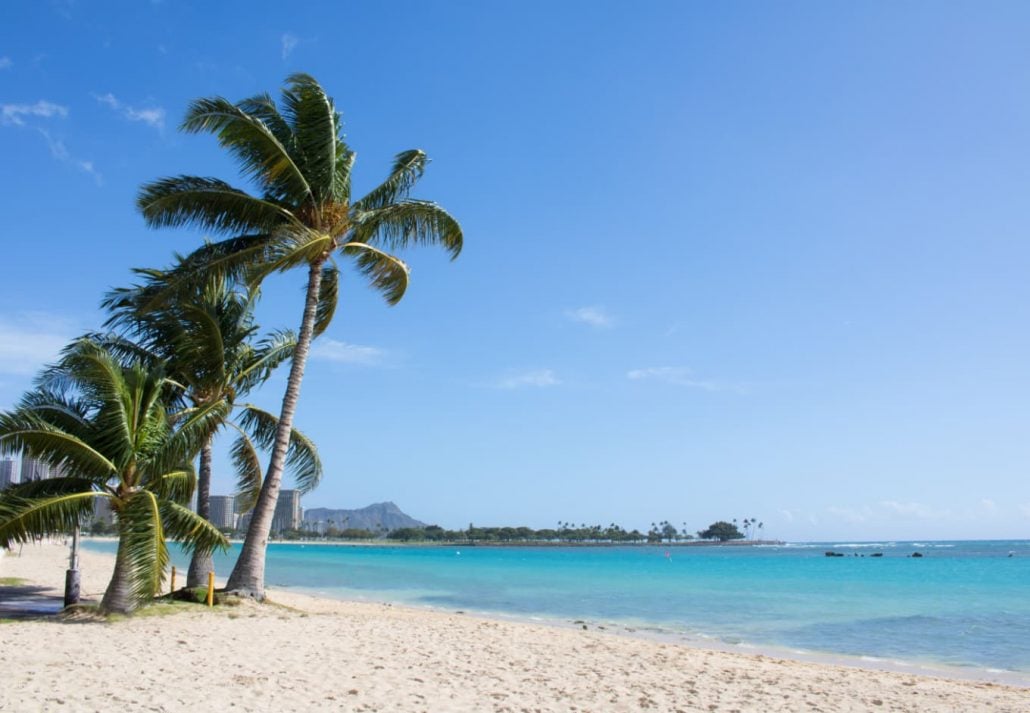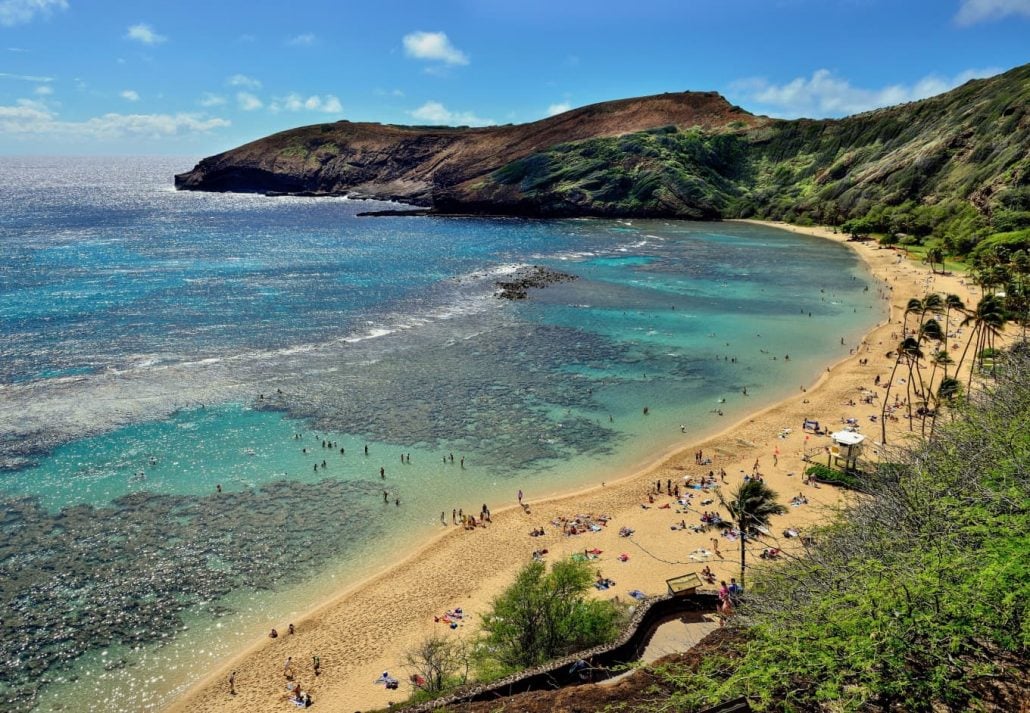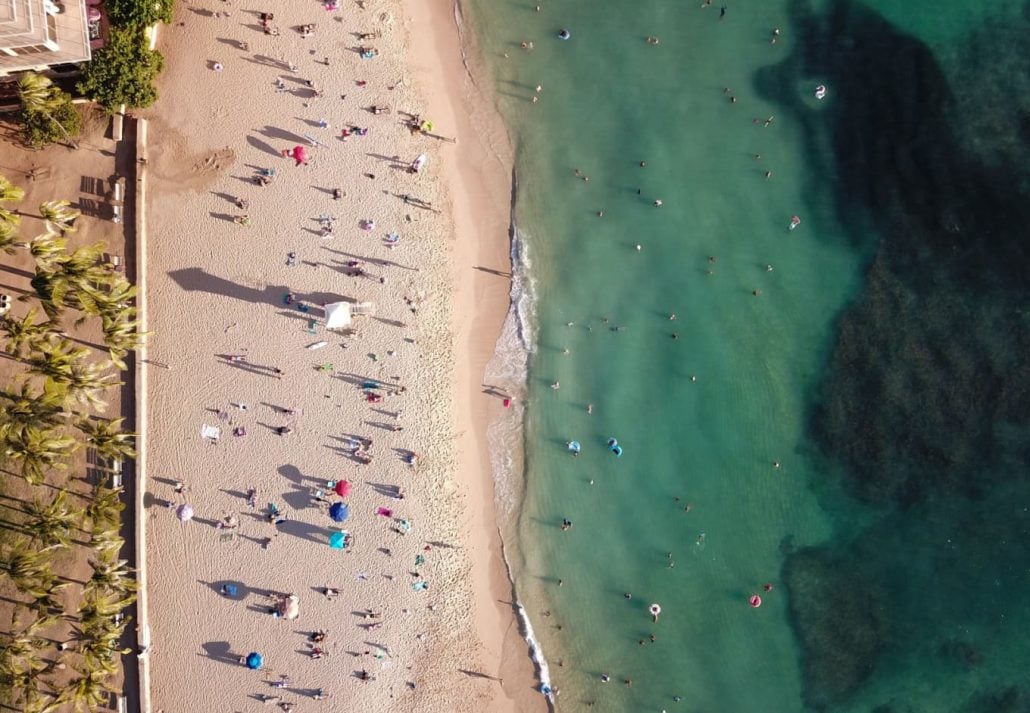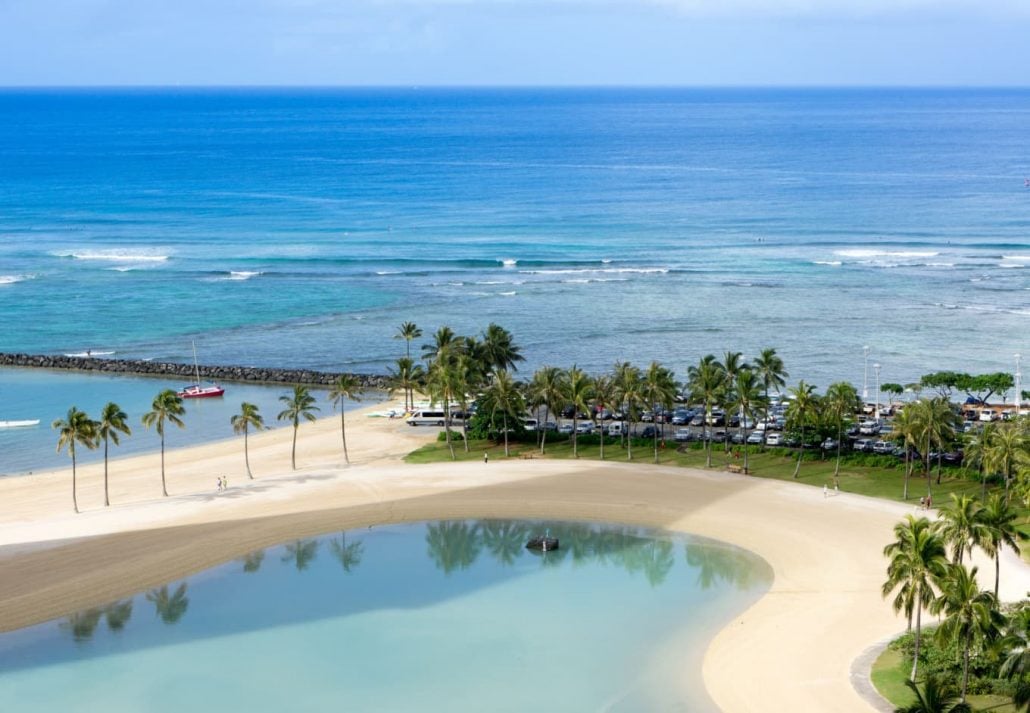 The picture-perfect beaches are one of the main reasons why travelers visit Honolulu. From the world-famous and highly developed beaches like Waikiki Beach to more secluded ones like the Hanauma Bay Nature Preserve, it's safe to say there's a place for every type of beachgoer. We've compiled a list of the best beaches in Honolulu, have a look!
Find Places To Stay In Honolulu
The Most Beautiful Beaches In Honolulu
Waikiki Beach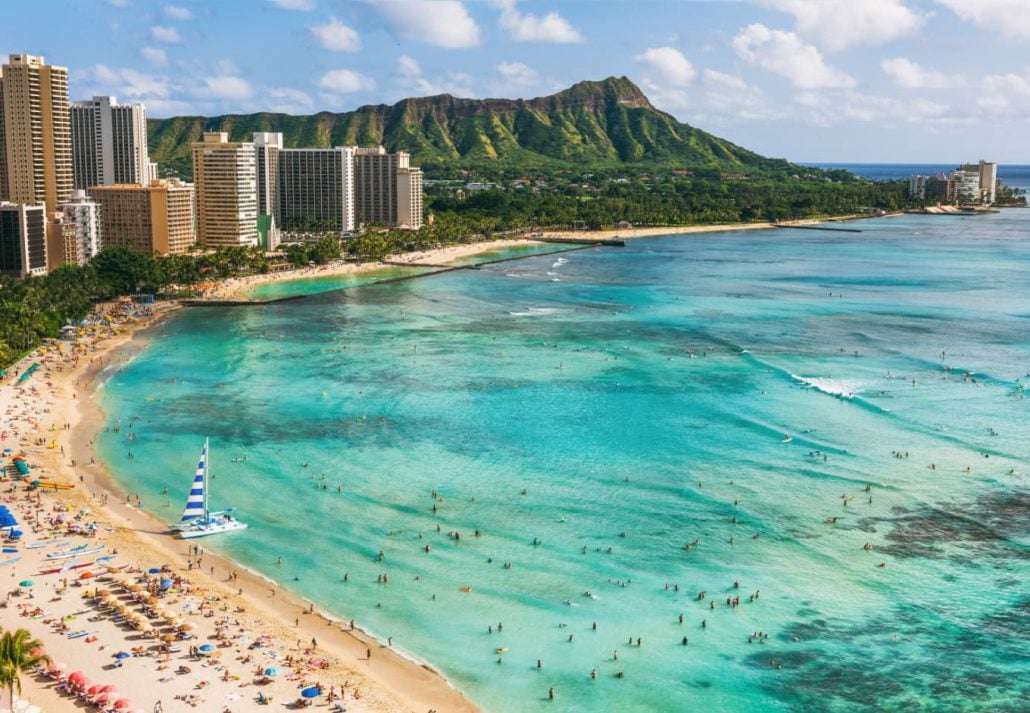 Waikiki Beach is the most famous beach in Honolulu. It has bathrooms, outdoor showers, lifeguard stations, and cozy bars and restaurants. It's a fantastic spot for surfing, snorkeling, and paddle boarding. A must-visit!
Recommended Read: The 5 Best Hotels In Waikiki, Honolulu
Ala Moana Beach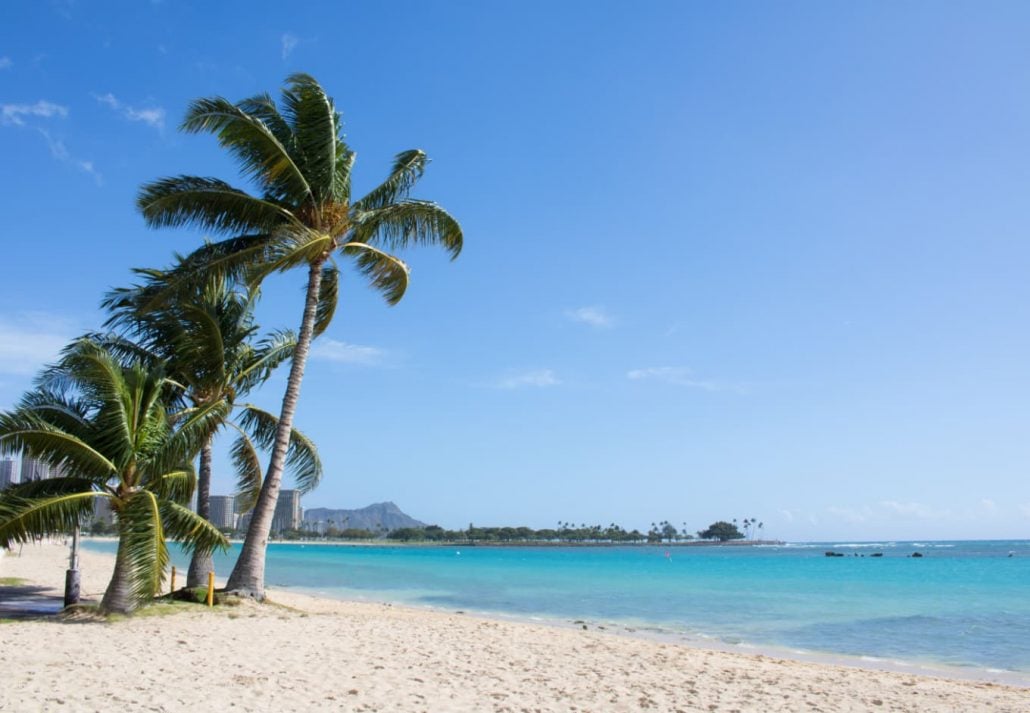 Ala Moana Beach Park is located near Downtown Honolulu. It boasts a long white sand beach, tennis court, picnic tables, BBQ grills, and a yacht club.
Hanauma Bay Nature Preserve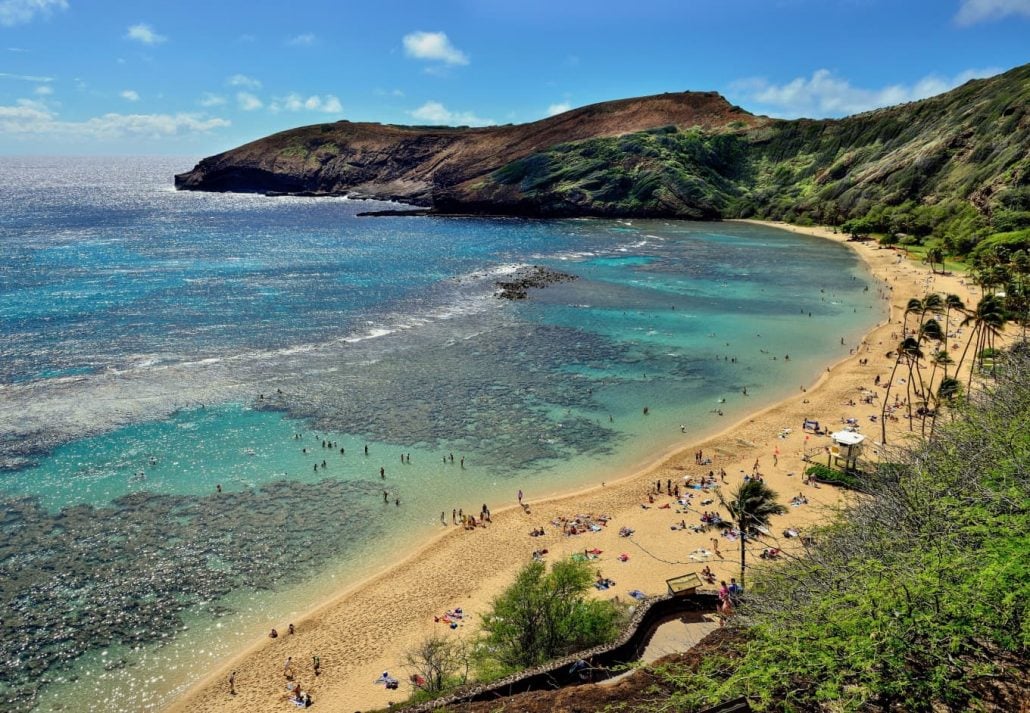 This marine embayment in the Hawaii Kai district is great for snorkeling and scuba diving. The wonderful coral reefs are teeming with life. Expect to see a variety of marine life including tropical fish and green sea turtles. If you're lucky, you might spot colossal humpback whales too.
Recommended Read: The Best Spas In Honolulu, Hawaii
Kaimana Beach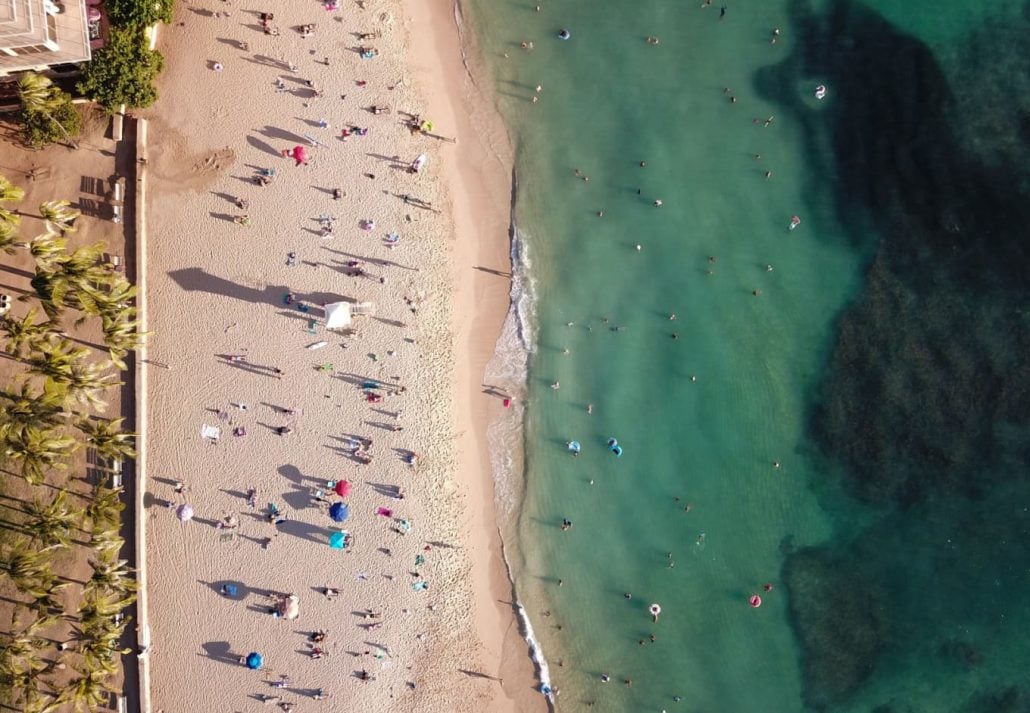 Also known as the San Souci Beach, Kaimana is only a few minutes away from Waikiki Beach. It's also close to Kalakaua Avenue (Gold Coast), New Otani Kaimana Hotel, and the War Memorial Natatorium. The beach is loved for its soft sand and turquoise waters and is great for picnics, kayaking, or stand-up paddling.
Kahanamoku Beach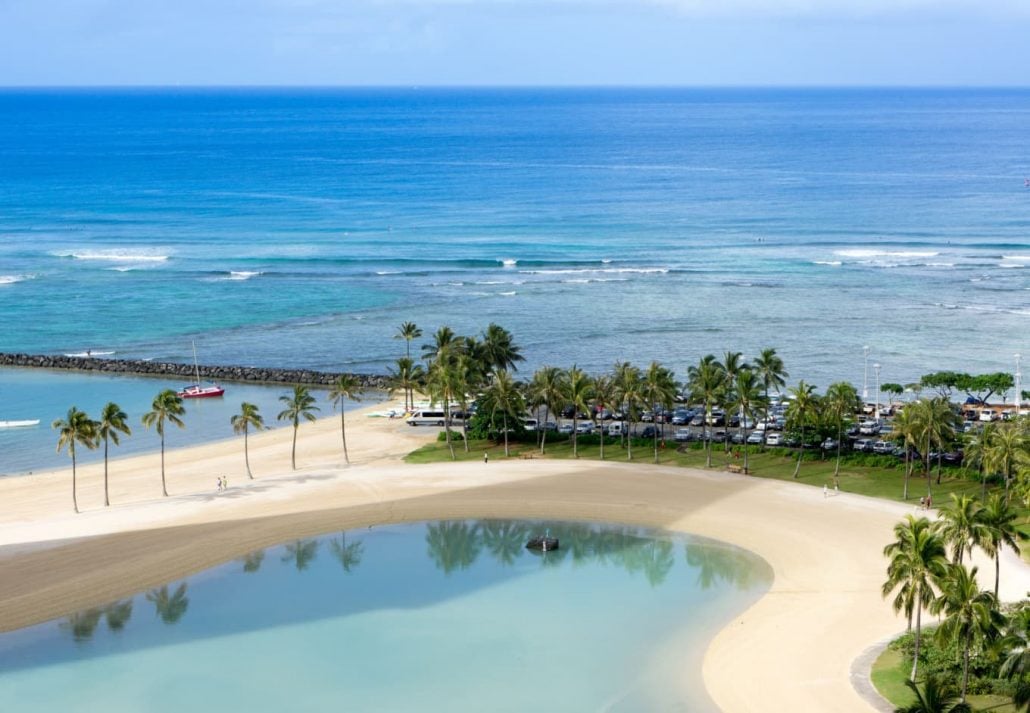 If you're looking to get away from large crowds, head to the beautiful Kahanamoku Beach. It was named after Duke Kahanamoku, a Hawaiian swimmer who popularized surfing. The water here is clear, calm, and suitable for snorkeling. You can also find several bars and restaurants nearby.
Recommended Read: The 5 Best Hotels In Honolulu, Hawaii
FAQ
What is the best time to go to a beach in Hawaii?
Between April and September.
What are the most popular Honolulu beaches?
The most popular beaches in Honululu are:
Waikiki Beach;
Ala Moana Beach;
Hanauma Bay Nature Preserve;
Kaimana Beach;
Kahanamoku Beach.
What are other good beaches in the Honolulu area?
Sunset Beach;
Sandy Beach;
Kailua Beach;
Diamond Head Beach Park;
Magic Island Beach;
Pu'uloa Beach Park.
What is the number one beach in Hawaii?
Waikiki Beach in Honolulu.
CuddlyNest provides all accommodations to all travelers at the best price. Find unlimited travel inspiration on our blogs and social media channels Facebook, Instagram, and Pinterest.
You May Also Like:
The 7 Best Cheap City Breaks in the USA
The 10 Best Theme Parks in The USA
The 13 Most Romantic Towns In The USA
The 5 Best Hotels In Cancun, Mexico
The Ultimate Guide To Puerto Vallarta, Mexico
The post The Most Beautiful Beaches In Honolulu, HI first appeared on CuddlyNest Travel Blog.