Regular wardrobe clear outs are a must to keep things orderly and to keep on top of what you may need to add to your wardrobe. On the flip side of this is that as trends change and with it the 'in' silhouettes, hues and styles it's easy to get rid of anything that doesn't immediately feel very now. While it's great to have a very clean edit of clothes and accessories, I've also found that there are some things that should always stay in one's closet. Here are a few pieces that you should never say goodbye to.
A trench coat
I've spoken before at how wearable and eternally stylish a trench coat is. And it's precisely for those reasons that you should always hang onto one. I don't think there will ever come a day when the trench isn't fashionable, and when you find one that you love, I guarantee you'll wear it to death.
A crisp white shirt
This is a forever staple. A white button down shirt can work all year round, and for myriad occasions so you'll always get bang for your fashion buck. As long as you launder a white shirt correctly and keep it a bright white, you'll be able to keep it in rotation for the forseeable future.
A black blazer
Even if you don't wear a black blazer often it's still a wardrobe basic that you should always have on hand. It's easy to pop on and make anything a little dressier or more polished and it's ultra flattering.
A statement coat
I'm all for classic staples but I also think that a statement coat in a bold colour or a striking print is something worth hanging onto. I think a coat can often make or break an outfit and when you have one that's a standout piece it's something that will serve you well in the years to come.
A simple LBD
There are so many great dresses around now, each one with elevated finishing touches, that you might look at a failsafe LBD in your closet and think it's a little boring. Think twice about throwing out a black dress that's versatile and has served you well. You'll come back to it more than once and it's always good to have around in case you need to pull an event look together quickly.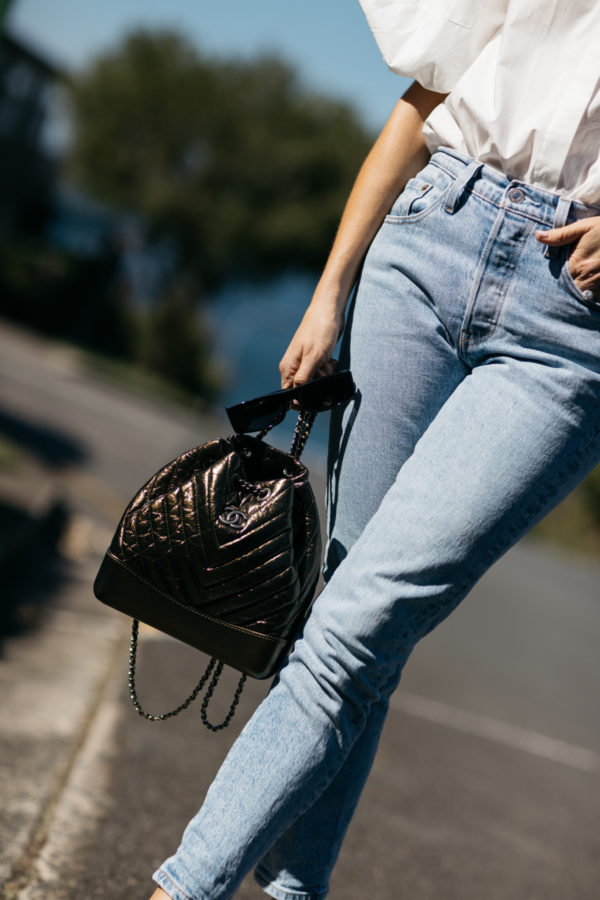 Jeans
Denim styles change all the time and while it's fine to jump aboard the latest trend, it's also important that you hang onto your old faithful jeans that you know fit and flatter you. It usually takes awhile to find just the right pair of jeans, and also to have them fit your body well so once you've found them don't let them go.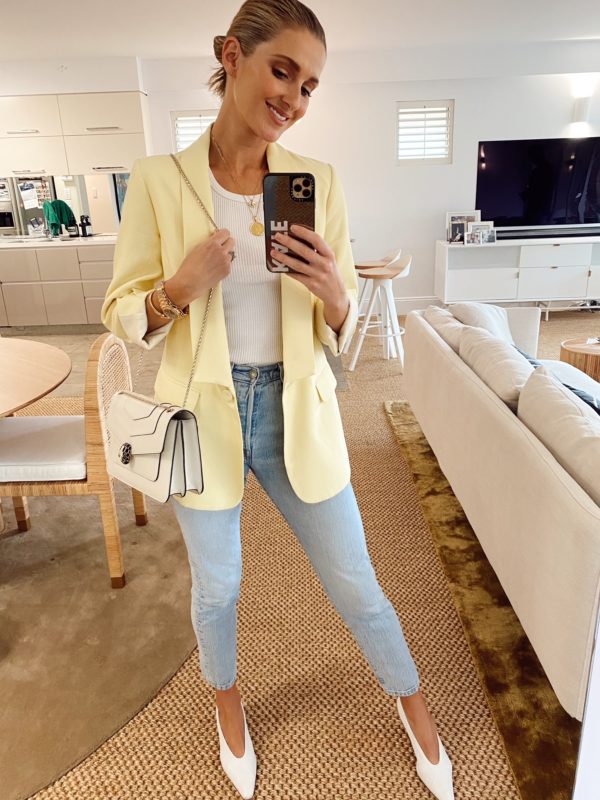 White tees
Having a selection of white tees in your closet might seem a little over the top but it's always worth having spares of one of the workhorses in any woman's closet. I've got a collection of white tees from different brands, in different cuts and I honestly use them every week whether it's for a casual school run look or for a work event.
The post Wardrobe items you should never throw out appeared first on Kate Waterhouse.